Exotics Racing Customer Reviews
With over +260,000 satisfied guests from all over the world, it's easy to see why Exotics Racing has become the #1 destination for racing enthusiasts visiting Las Vegas since 2009.
7,253 Reviews
Over 400,000 Happy Customers! We've become a top rated racing attraction in Las Vegas. See what others have to say about their exciting driving experience at Exotics Racing.

February 24, 2022
I enjoyed it very much and will do it again. I recommend it highly.

February 18, 2022
Super amazing experience. Your entire staff was friendly, professional, and enthusiastic. I loved every second of it and I'm still raving about the driving a week later with my friends who have not tried it before. A couple of suggestions on the video portion - for us gear heads, if you could include the tach reading with redline, I would have loved that. Listening to engines rev and knowing how far we are pushing it is a huge rush. The GPS on the outline of the track is great, but the size of the window could be reduced. I would love to come back some day. Big thanks to *** (I think) who was my instructor. Lots of talent on that team. ***

February 18, 2022
The entire experience was awesome. It was super easy to reserve a car and time. The instructions and training were clear and easy to understand. The instructors where very good and easy to talk to. The professional driver with me was so nice and not intimidating. The driving experience was amazing. Great cars and a great track. Can't wait to do it again and also try the kart, off road and drifting options.

February 15, 2022

February 14, 2022
This was the most exciting experience I had the privilege to be a part of in a very very long time. I wouldn't change a thing. Their process and routines are very thorough and informative. My in car instructor "***" was awesome; I may have made him nervous a time or two but his instruction was on point and helped me with the challenges of the course. Rest assured the next time we're in Vegas this is going to be on our "MUST do list," while we're there. Thank you *** for such a exhilarating experience.

February 8, 2022
Going to SpeedVegas has been one of the most thrilling/adrenaline rushing experiences of my life! Their team of professionals are very welcoming and provide you with everything you need to ensure everyone has a trip that is both safe and fun for all involved. The instructors are very knowledgeable and personable enough to always keep you at ease that allows you to have a smoother drive, which equals a faster one! I will always remember my experience here, and hope to come back and experience even more of what they have to offer.

February 7, 2022

February 3, 2022
Very reasonable given the cost of the fleet and the abuse on tires and brakes. Would do it again. Drift laps in the Charger Hellcat were exhilarating!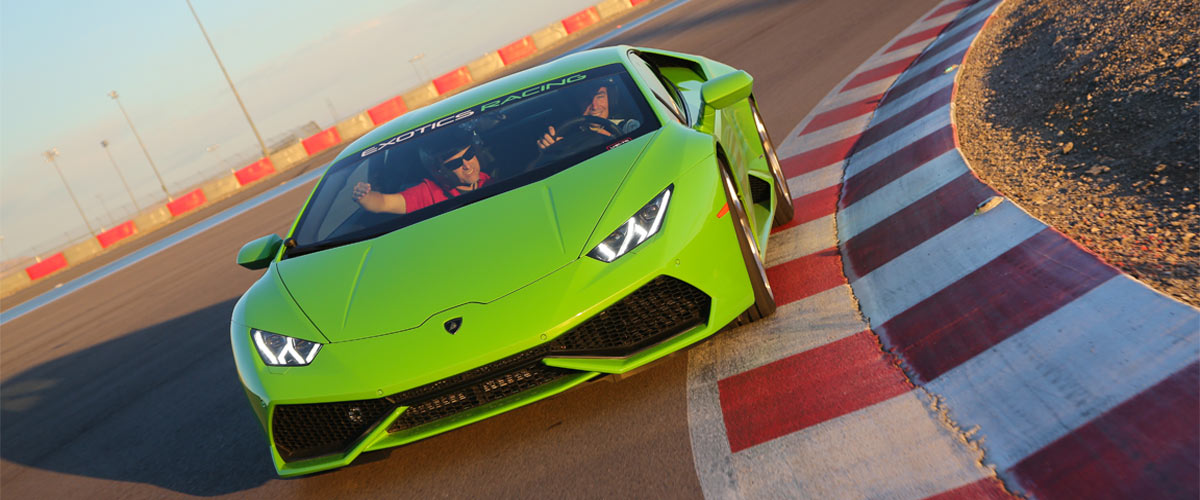 February 2, 2022
*** fue un excelente instructor, me ayudó a superar mi miedo a manejar rápido y es muy paciente!! Fue una experiencia increíble

January 31, 2022
Great experience! The coach was informative and patient. I highly recommend it to anyone.

January 19, 2022
This turned out to be more than what i had hoped for. I upgraded to 7 laps. I could have done more. Every lap I got faster and more confident from the instructions from the instructor. I felt likening could do this all day.. This was a once in a lifetime experience. Well worth it. Also they offered a ride in a Hellcat for drifting. Very cool. Don't pass the opportunity up!!!!

January 19, 2022
The experience was great and *** was super instructor. I will be back again.

January 18, 2022
Seems expensive but after you get out of that ferrari…. You feel like you paid *** for an experience of a lifetime. This is one of the best things to do in Vegas, I drove a f430 and my girlfriend did a ride along in a 488, absolute blast! 10/10

January 17, 2022
Ben did a great job as my instructor. Thanks

January 17, 2022
Most awesome experience I've ever had. Absolute mind blowing. My instructor *** was awesome and made me feel comfortable throughout the whole experience. Definitely coming back!

January 12, 2022
Thanks for the Nice experience! See you again later!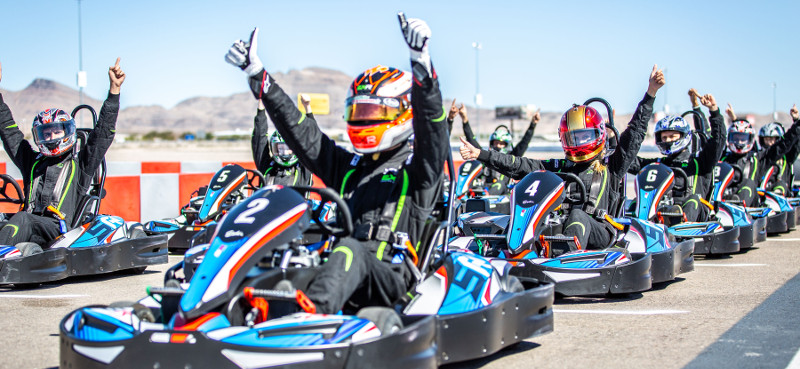 January 11, 2022
Very well organized and staff is excellent

January 10, 2022
Smart and well imagined. Process was easy and the staff was very friendly and helpful. Instructor was absolutely perfect as he made the whole experience for me. Highly recommend and will be returning on my next visit.

January 7, 2022
Great instruction by Luis made this experience awesome! and the course is a great way to experience these high performance cars. Loved the first time driving a Lamborghini.

January 6, 2022

January 5, 2022
It was an amazing experience! The pro driver was incredible. They want you to push the cars and drive at the speed you're comforble. You may think you have a fast car until you drive an exotic racing car!

January 5, 2022

December 31, 2021
Amazing experience and *** is an awesome instructor.

December 31, 2021

December 30, 2021
Came across this event a couple of days before my trip to Vegas, and decided to go ahead and try it, and I was not dissapointed. The staff were friendly and offered help and the instructor made sure that I was safe when racing on the track. I would definitely visit this place the next time I go to Vegas!
REVIEWS PHOTO AND VIDEO GALLERY
Select a driving experience, a ride-along, a racing school program, a race or a gift package.
latest news
Stay in touch with everything that's happening at Exotics Racing